Sylvester Russell "Would Not Move"
By Joel Finsel
/

July 10, 2020
Evening Telegram (Providence, RI), for the 24th of Feb, 1903
In the coming months, 3rd Person will post on forgotten figures in the anti-racist struggle. As we watch this historic movement grow, these Lives offer encouragement and a sense of continuity.
Today's post begins with a heretofore unknown sketch of Sylvester Russell, made in Rhode Island in 1903. Russell's life is criminally obscure, but he is one of the great figures in Black American culture from the period around 1900, the acknowledged dean of the 1st generation of Black arts critics, a small cadre of men and women who wrote pioneering essays on Black theater, music, comedy, and film, mainly in the Chicago Defender and Indianapolis Freeman.
Most of those critics had come up through the entertainment world. Their journalism showed a rare intimacy with the scene they covered. Russell was no exception. Born in New Jersey, he had been a professional singer since boyhood, famous for his "double voice" (he could leap from baritone to soprano).
In 1898 Russell started doing pieces for the Freeman. His "unerring sense of values as to the theatre" drew notice. He followed the critical vocation for the rest of his life, but did not give up music, not for some years. He did both, traveling the country, singing at night and writing by day. He was on tour when this incident occurred.
We won't spoil the story, which follows the sketch. The gist: 57 years before the Woolworth sit-ins in Greensboro, Russell staged a solo sit-in at a northern diner, and won, or at any rate outlasted the bastards. This was at the same time he was founding Black arts journalism. He has no Wikipedia page.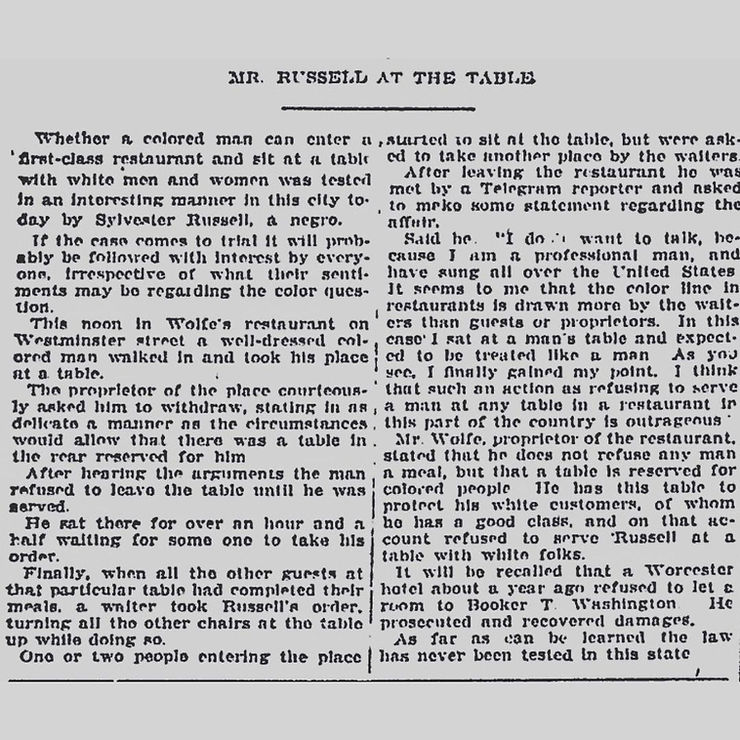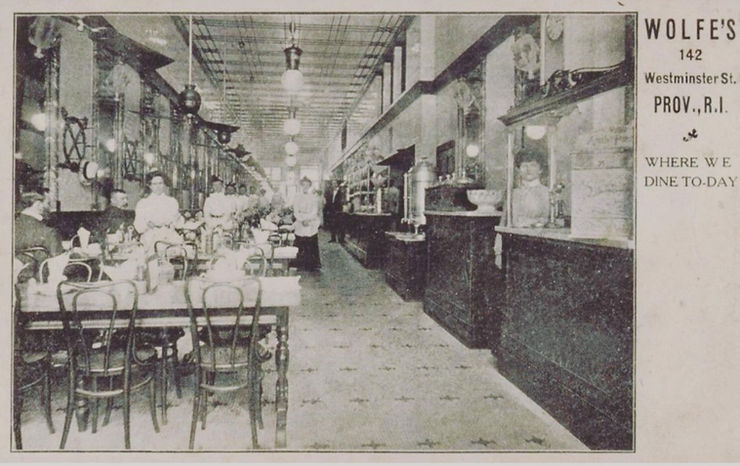 The interior of Wolfe's Restaurant in 1907, around the time of Russell's protest.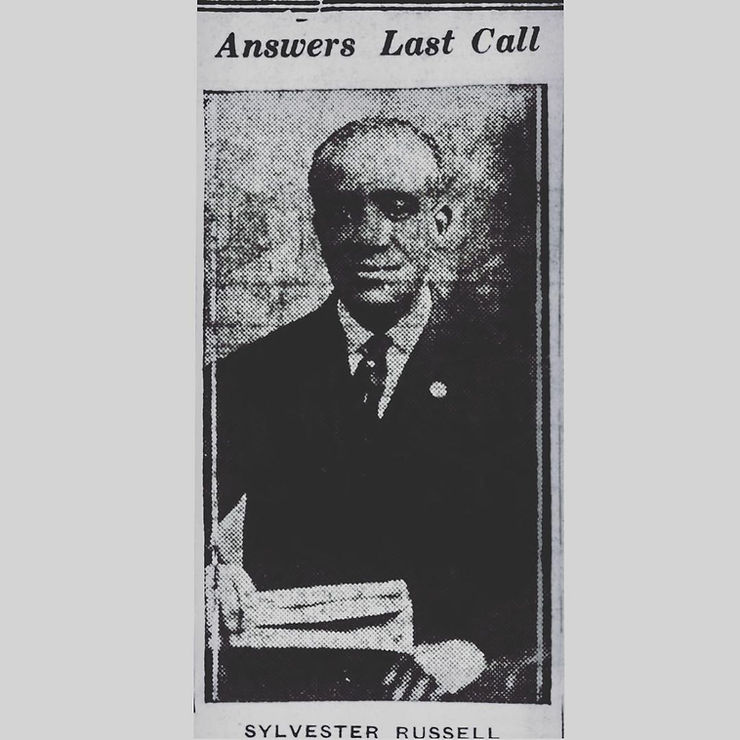 This last photo ran by Russell's obit in the Indianapolis Recorder. He died in 1930, of a heart attack, alone in bed at a rooming house in Chicago. He never married. Enemies described him as "feminine in his way and speech."
3rd Person thanks Lanham Bundy at the Providence Public Library, who helped us track down specifically the FIRST edition of the Evening Telegram for the 24th of Feb, 1903, the only edition to include these sketches.